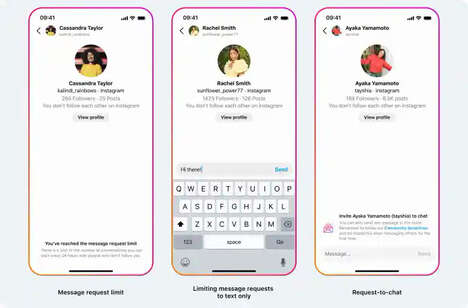 In a recent announcement, Meta introduced a suite of new parental control tools across Instagram, Facebook, and Messenger. These tools aim to provide enhanced safety measures and promote healthier online habits for teenagers.
Meta has unveiled a parental supervision hub within Messenger, granting guardians increased visibility and control over their teenagers' interactions on the platform. This hub serves as a centralized location where parents can monitor their teens' activities, ensuring a safer digital environment. Additionally, to bolster privacy and prevent unwanted interactions, Meta has implemented a feature that proactively blocks unsolicited direct messages on Messenger and Instagram.
Finally, the company has unveiled a new "take a break" feature that helps users disconnect and log off social media apps. These reminders serve as gentle prompts, encouraging users to step away from prolonged screen time and engage in other offline pursuits.
Image Credit: Meta