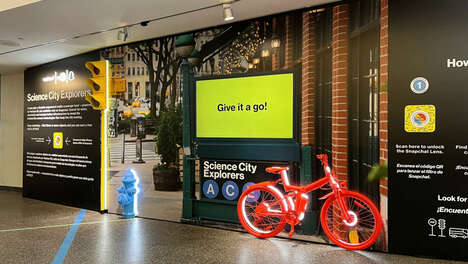 Urban dwellers often remain unaware of the vast amount of technology that keeps their city functioning seamlessly on a daily basis—and in an effort to remedy this, Snapchat introduced an augmented reality lens that enables people to engage and connect with these innovations in a more interactive and immersive manner.
For this project, The New York Hall of Science teamed up with Verizon and Snap to create Science City Explorers to inform people about the science behind common objects. With the AR filter, people can point their mobile cameras at often-overlooked infrastructure in NYC to gain a new appreciation for everything from stop signs to fire hydrants.
The Science City Explorers Snapchat lens uses machine learning to recognize common objects from New York City's infrastructure and reveal behind-the-scenes technology.