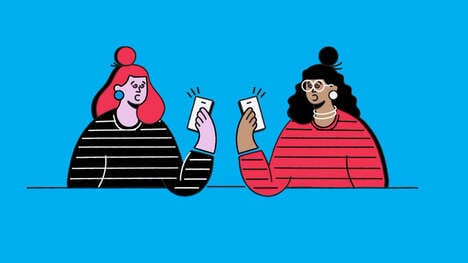 Spill, a renowned social platform with a "meme-forward" aesthetic, has recently introduced a beta version of its iOS app, ensuring exclusive access through invitation only.
The app encompasses a range of captivating features that draw inspiration from the world of tea, incorporating references to both leaves and gossip. When users upload a "spill," equivalent to a post on the platform, the app aptly informs them that it is "brewing their tea," creating a whimsical and immersive user experience.
One noteworthy feature of the Spill app is the inclusion of a "spill board," highlighting the "hottest 10 spills" based on engagement metrics. To enhance personalization, the Spill app offers users the freedom to choose from multiple color options, allowing them to customize their interface according to their preferences. The app also enhances user experience by providing both vertical and horizontal scroll tools, providing flexibility in navigation.
Image Credit: Ivy Liu