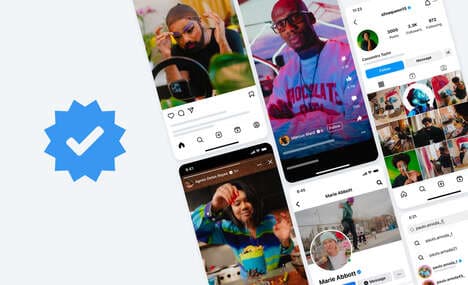 Meta, the company formerly known as Facebook, has introduced Meta Verified in Canada to assist creators in establishing their presence and building up their community faster on their platforms. The subscription bundle, currently available on Instagram and Facebook, offers creators greater access to verification and account support in both English and French starting in the coming days.
Features of Meta Verified include:
– Verified badge: This badge confirms that the account is authenticated with a government ID and represents the real person.
– Proactive account monitoring: With Meta Verified, creators receive better protection from impersonation, with monitoring systems in place to watch for fake accounts targeting people with growing online audiences.
– Help when needed: Users of Meta Verified get access to a real person for common account issues.
– Exclusive features: Meta Verified users are given tools to express their creativity in unique ways.
Meta Verified is now available for purchase directly on Instagram or Facebook. Canadians can purchase a monthly subscription for $15.99 CAD on the web and $19.99 CAD on iOS and Android devices.
No changes will be made to accounts on Instagram or Facebook that were verified according to their previous requirements as the company tests and learns from this new program.
The launch of Meta Verified in Canada is expected to make it easier and faster for creators to build their communities on Instagram and Facebook. With greater access and support, creators can focus on creating quality content that resonates with their followers without worrying about impersonation or verification problems.