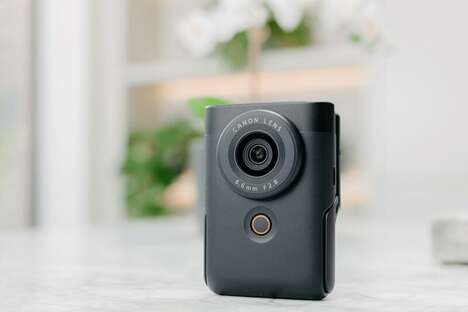 With features like 4K UHD movie recording, a high-quality microphone, a built-in stand and 14 unique color filters the Canon PowerShot V10 was purpose-built for vlogging. This compact and user-friendly vlogging camera was created for people who want to bring people along on their adventures without being bogged down by cumbersome equipment.
This pocket-sized device speaks to the needs of lifestyle and travel content creators alike and it records quality videos thanks to shake-free 4K UHD movie recording and background blur features.
The rise of content creators, driven by the growing popularity of video content, has created a significant demand for compact vlogging cameras tailored specifically to their needs. These content creators, ranging from influencers to YouTubers, require portable and versatile solutions that enable them to capture high-quality footage effortlessly and enhance their content creation process.