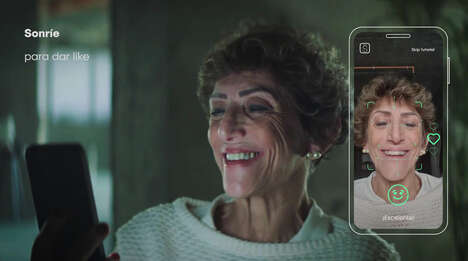 Scrolling Therapy is the name of a new AI-powered app that was created for people with Parkinson's disease, and it serves as a more accessible alternative to physical therapy. This app makes it possible for users to use social media by working their facial muscles. Smiling, expressing surprise or sticking one's tongue out are a few of the actions that are used for playing videos, swiping and scrolling up and down on the app.
This app created by agency Dentsu Creative and the Brazil Parkinson Association makes the most of artificial intelligence facial recognition technology to help people better navigate hypomimia, a symptom of Parkinson's that reduces motor control.
This free app is globally accessibly and available in several languages like English, Spanish and Portuguese.