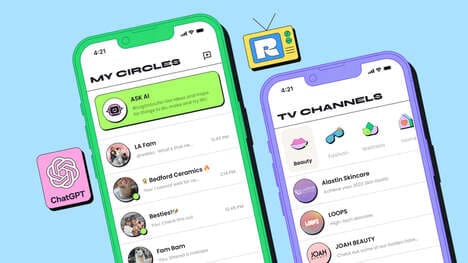 The 'RTRO' social networking app has been developed by the female-founded startup as a new kind of online platform targeted towards helping creators, brands and fans alike interact in a positive way.
The app is focused on human connections and communities rather than the usual interface of social platforms, which is driven by an algorithm to deliver relevant content. The app is not driven by an algorithm and works by having users keep their network divided into different circles. Users can thus keep friends and family in one circle with companies and brands delegated to another.
The 'RTRO' social networking app also features impressive content moderation features to keep bullying and toxicity at bay, while also offering access to ChatGPT.