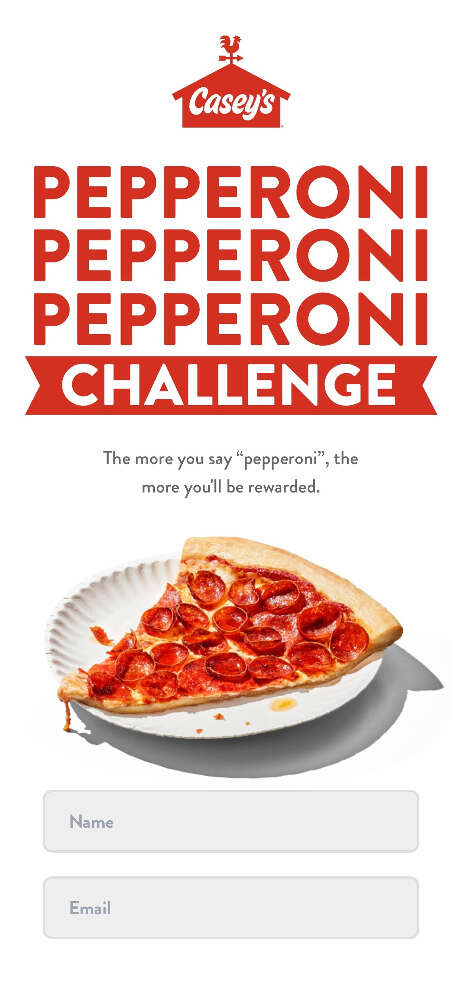 For a short time this month, Casey's is inviting fans to say "pepperoni" as many times as they possibly can in 10 seconds. The Pepperoni Pepperoni Pepperoni Challenge promises to put quick-talkers to the test to see who comes out on top of this tongue twister. Guests can unlock prizes like free pizza, rewards points and more via the Casey's app.
This challenge ties in with the Pepperoni Pepperoni Pepperoni pizza launched by Casey's last month featuring crispy-cupping pepperoni, deli-style pepperoni and traditional pepperoni on made-from-scratch dough. This challenge brings attention to the pepperoni-loaded pizza.
Brand challenges on social media have the potential to create buzz, engage consumers, build stronger relationships and boost sales as a result.