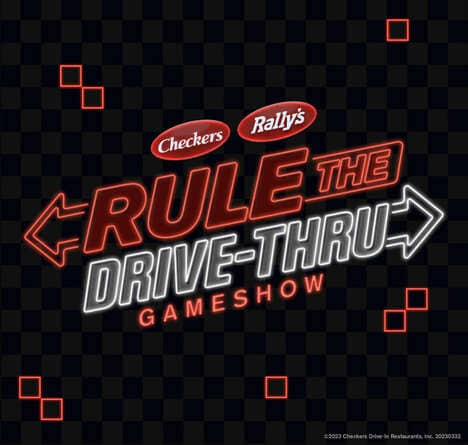 On a weekly basis, drive-thru restaurant chain Checkers & Rally's is inviting fans to tune in to watch the first QSR game show, Rule the Drive-Thru. This weekly game show was actually filmed in a drive-thru lane and it shares the experience on social media.
This game show entertains with activities like Carpool Car-aoke, Fast Food Trivia, Load Your Ride, Paint with Ketchup & Mustard and more.
Restaurant-branded game shows offer a unique opportunity for viewers to engage with their favorite eateries in a fun and exciting way. Viewers will be drawn in by the chance to see a familiar destination and favorite comfort foods showcased in a competitive format, with the added thrill of potential prizes and surprises.