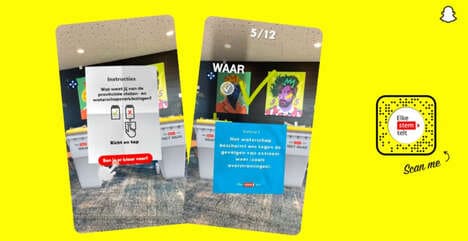 To drive more Gen Z users to the polls, the Dutch Ministry of the Interior and Kingdom Relations teamed up with Snapchat to create an engaging online voter campaign with augmented reality elements.
To encourage more young people to vote in the Dutch provincial council and water authority elections, the campaign used a variety of augmented reality lenses, filters and stickers, which remained usable on Snapchat for a limited time. Users who selected the Snapchat lens saw two virtual ballot boxes appear on-screen, along with a quiz to test their knowledge in a playful way.
With a focus on helping young voters feel knowledgeable, confident and inspired to vote, the campaign brought attention to the power that individuals have when it comes to their immediate environment, as well as climate change.