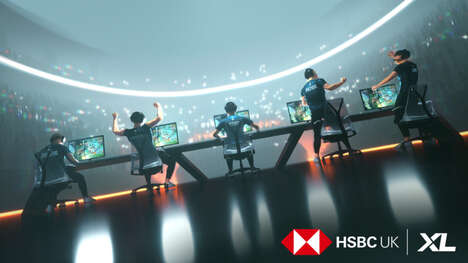 HSBC UK has partnered with EXCEL ESPORTS, a British esports organization, to become the esports organization's official financial partner and financial health provider by educating fans about financial literacy. The partnership will work on financial education projects to support young people and teach them to develop financial skills to manage their money better. The partnership was announced on March 16, 2023.
EXCEL ESPORTS is a British esports organization with active rosters in League of Legends, Fortnite Battle Royale, and Valorant. Its main League of Legends division is one of ten teams competing in the League of Legends European Championship (LEC), the top level of professional League of Legends in Europe. The organization was founded in 2014 by brothers Joel and Kieran-Holmes Darby and set out to become a British esports powerhouse.
This partnership further cements EXCEL ESPORTS' influence over the esports scene in the United Kingdom.
Image Credit: HSBC UK, EXCEL ESPORTS