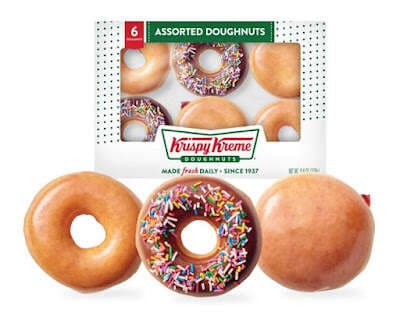 McDonald's and Krispy Kreme have partnered in a bid to make it easier for consumers to get their hands on the latter brand's signature donuts.
The partnership comes in the form of a limited-time test that will see Krispy Kreme supplying donuts to around 160 McDonald's locations throughout the Louisville and Lexington areas in Kentucky. The trial will start March 21, 2023 and will include three of Krispy Kreme's signature donuts available for patrons to pick up. This includes the Original Glazed, Chocolate Iced Kreme Filled and the Chocolate Iced Sprinkles.
The McDonald's and Krispy Kreme partnership could prove quite popular amongst patrons seeking to enjoy their favorite bakery treats in a one-stop shop way. This also follows on the Krispy Kreme initiative in recent years to expand by leveraging the retail space of other reputable brands.
Image Credit: McDonald's