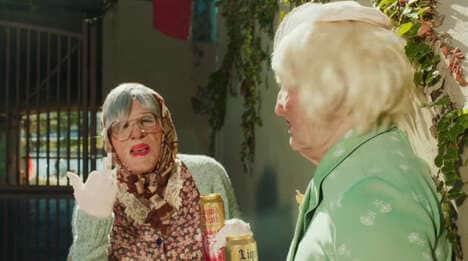 As a canned water brand, Liquid Death's provocative advertising is more memorable than the taste of its products but the brand is venturing into the iced tea category with a new beverage lineup and a bold Your Grandma's Energy Drink campaign to match. The campaign for the beverage brand's first iced tea products features grannies going wild for the all-new flavors like Grim Leafer, Rest in Peach and Armless Palmer.
Your Grandma's Energy Drink introduces Liquid Death Iced Tea with geriatric women pulling stunts like adolescent men. In the campaign, the grannies play in heavy metal bands, do donuts in a car, grind down handrails on skateboards and also launch privates from their unmentionables.
The spirit of the campaign speaks to the rebels in the hearts of all consumers, regardless of age.