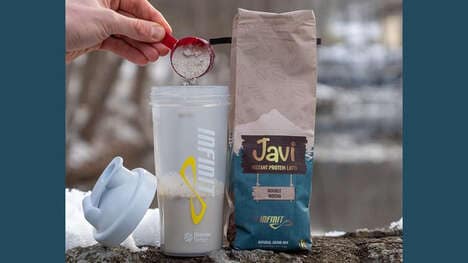 The JAVI Instant Protein Latte is being launched from Infinit Nutrition as a product that's perfect for health-conscious consumers to incorporate into their routine as a way to support their fast-paced lifestyle.
The product is crafted with a blend of ultra-filtered whey protein isolate along with golden ground flaxseed that's rich in omega-3. The mix features real coffee to deliver 25mg of caffeine in every serving to give the person an energy boost as they stay fueled between meals.
The JAVI Instant Protein Latte is crafted with no artificial sweeteners, colors or thickeners, while also featuring a clean, natural blend of ingredients. The product is great for athletes to help them stay agile and support their nutritional needs.