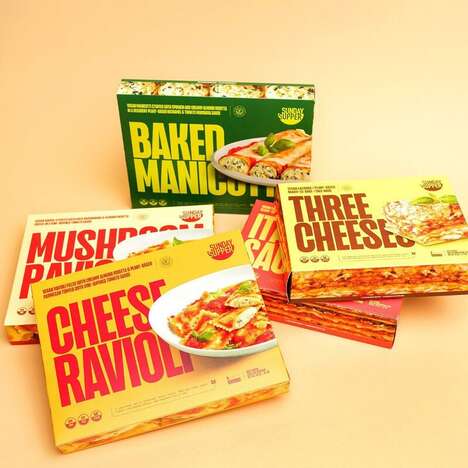 Sunday Supper recently dropped three all-new multi-serve vegan entrees powered by premium plant-based ingredients. This trio of products builds on the success previously established by the brand's plant-based lasagnas, and now, consumers are being spoiled for choice with a Wild Mushroom Ravioli w/ Vine Ripened Tomato Sauce; Three Cheeses Ravioli w/ Vine Ripened Tomato Sauce; and a Ricotta and Spinach Manicotti w/ Bechamel and Vine Ripened Tomato Sauce.
When creating these frozen meals, Sunday Supper was intentional about offering easy family meals. Richard Klein, head of product and co-founder, says "We are focused on the multi-serve format because our meals represent time spent together."
Plant-based diets are becoming increasingly popular among consumers as they look for healthier and more sustainable food options. At the same time, young families are searching for nutritious and convenient weeknight meals powered by plants.