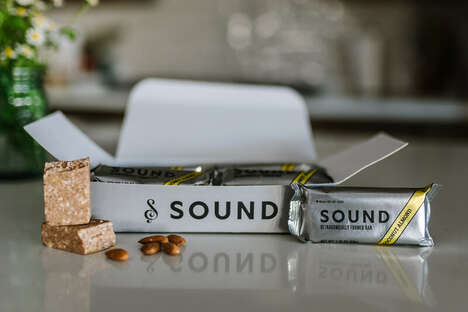 This Coconut Almond bar is formed only with ultrasonic energy and a patented process that uses high-frequency low-amplitude sound waves to develop taste and texture. The 50-gram bar was created to dramatically improve the warfighter's eating experience. David Cho, co-founder and Chief Commercial Officer of SOUND Foods, said: "As SOUND finalized this Joint Services approved Coconut Almond bar for upcoming MRE, or Meals Ready-to-Eat programs, we asked ourselves, 'Why wouldn't we offer this exact delicious and filling snack bar to consumers?'"
This bar boasts a signature post-consumption "clean burn" experience that offers near-immediate satiation without lethargy, enhanced mental clarity and sustained physical energy.
With the introduction of this snack bar, SOUND Foods is refocusing its direct-to-consumer business to offer the exact products developed for the U.S. warfighter directly to the American consumer.