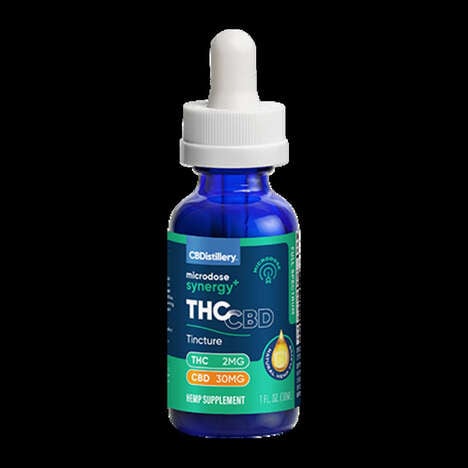 CBDistillery Microdose Synergy+ THC & CBD has been introduced as a new product range that's perfect for consumers to incorporate into their lifestyle as a way to benefit from all aspects of cannabis.
The products are formulated with both THC and CBD to help consumers reap the benefits of the medicinal components, but features low levels of the psychoactive THC to not cause an intoxication effect. The products come in a tincture and soft gels, which boast 1mg of THC with 30mg of CBD in every serving to achieve what's called the entourage effect.
The CBDistillery Microdose Synergy+ THC & CBD products could help to make microdosing of cannabis solutions more applicable and accessible for a wider segment of consumers to benefit from.