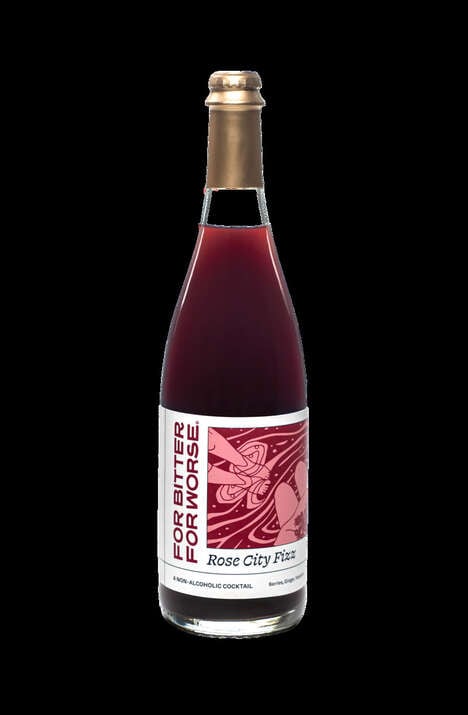 Rose City Fizz is a sparkling aperitif that pays tribute to For Bitter For Worse's hometown of Portland, Oregon, also known as The Rose City. After this sparkling aperitif flavor was initially introduced in the summer, exclusively in single-serve cans, the brand launched shareable 750ml bottles.
Sparkling aperitifs speak to consumers who want to add a sophisticated touch to drinking occasions. This elegant yet approachable option is fruit-forward with notes of dark berry, fresh ginger and Douglas fir tips. This release is described by the brand as being "like drinking a berry-infused kiss."
Notably, the product was awarded a silver medal in the aperitifs category at the LA Spirits Awards and this versatile choice lends itself well to being enjoyed neat or mixed with other ingredients.