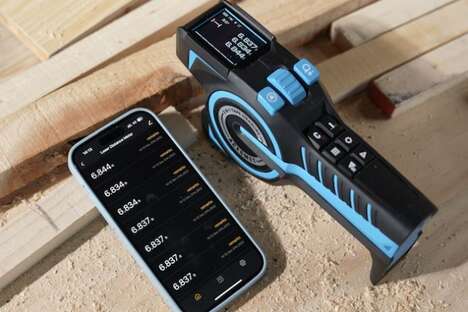 The Acegmet DTX 10 digital tape measure is a connected take on the humble toolbox essential that's engineered to provide makers, professionals and DIYers alike with a better way to take measurements.
The device has a three-in-one design that includes steel tape along with digital tape and a laser ruler to maximize the ways users can take measurements. Working with the accompanying app, the device will relay data captured directly to the user's smartphone where it can be used for design purposes or simply to keep track of readings.
The Acegmet DTX 10 digital tape measure is equipped with a two-inch IPS display and has a removable lithium ion battery pack. The durable construction of the device means it's ready for use on job sites.