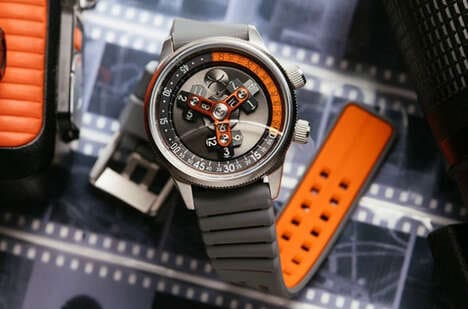 The Xeric Vendetta II timepiece is a decidedly accessible take on the high-end watch style that's ready to provide avid or amateur collectors alike with an option to incorporate into their collection.
The watch features the proprietary Caliber X2.1 Wandering Hour movement that has the components on the dial rotating throughout the day. This provides the wearer with a decidedly different time telling experience that will catch both their own eye and the eye of onlookers.
The Xeric Vendetta II timepiece features a 44mm case and has an automatic design to prioritize ease of use on a daily basis. The timepiece comes in a range of color options to choose from, which are all being offered as part of a Kickstarter campaign.