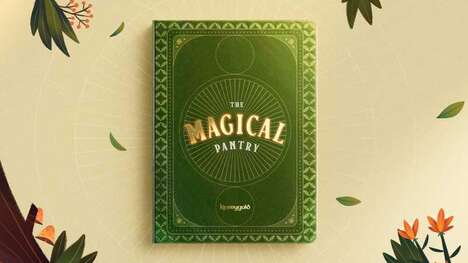 The Magic Pantry by Kerrygold takes the form of an immersive digital experience that brings recipes to life through fable-like stories. Created to help families cook together, the digital platform integrates recipes into children's stories to support learning and practicing cooking skills all at once.
The digital experience for desktop and mobile invites kids to customize a character, then choose from nearly 40 recipes and one of four unique fables. This educational and entertaining resource was made with Millennial parents in mind and its digital storytelling format shares recipes from The Dynamite Shop, an interactive cooking school that specializes in creating kid-friendly recipes.
With The Magic Pantry, young families can discover new ideas for breakfasts, lunches, snacks and dinners.