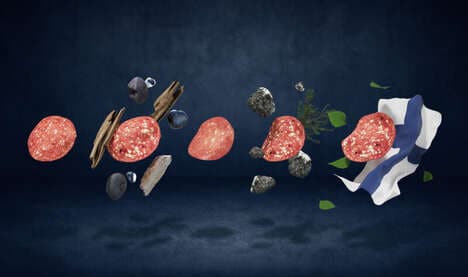 Five NFTs called Metavursti ("Metawurst") are being auctioned on OpenSea by HK, one of the leading food brands in Finland, for the purpose of connecting sausage lovers to the metaverse. The virtual sausages pay homage to the traditional meetvursti, a Finnish sausage that was invented in 1956 by meat technology pioneer Fritz P. Niinivaara.
Each Metavursti sausage represents a different classic product from HK. Brand house SEK made this project possible as as SEK's creatives Laura Syväniemi and Samuel Räikkönen say, "By turning beloved mettwursts into NFT-metawursts, we found a sweet spot that plays with a new medium in a way that's easy to understand even for people who are not that metaverse-savvy."
Increasingly, the metaverse is becoming a part of people's lives and Gartner predicts that by 2026, 25% of people will spend at least one hour per day in the metaverse.