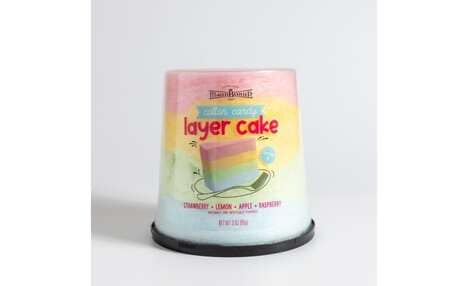 The Maud Borup Cotton Candy Layer Cake is one of the latest offerings from the brand that's being launched to offer consumers with a new option that's great for enjoyment anytime of day.
The dessert features layers of cotton candy in four flavors including strawberry, lemon, apple and raspberry, which are all formed into a cake-shaped design. The cake boasts four servings that makes it ready to share or simply for enjoying in a portioned manner.
The Maud Borup Cotton Candy Layer Cake comes in a resealable container that's see-through to maximize the visual impression it makes in-store and in the home. Launching April 1, the cake will be at HyVee, Fresh Market, IT'SUGAR, Target and SE Grocers. The cake is ready to be enjoyed or decorated to suit different needs.