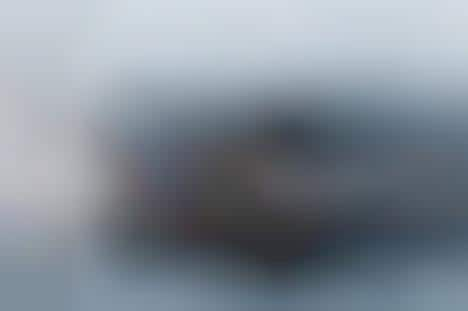 The conceptual Crystal Lake Pavilion has been designed by Marc Thorpe Design as a tranquil, meditative structure imagined as the perfect place to host a yoga retreat and more.
The pavilion is characterized by its floating silhouette that appears to sit up above the surface of the water that it's located on. The structure, however, is supported by a single concrete pier that's secured into the lake bed for stability, while the rest of the building is made with light steel including a standing seam steel roof.
The conceptual Crystal Lake Pavilion is imagined for the West Catskills in New York State and is surrounded by a lush 497-acres of wild forest. Additional natural amenities include the 32-acre manmade lake itself, a beaver pond, wetland areas and more.