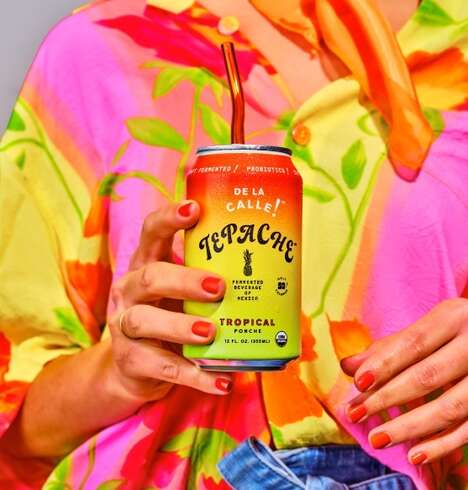 Consumers who lead a wellness-oriented lifestyle are familiar with the benefits of fermented and probiotic beverages but De La Calle offers them in the form of a traditional Mexican fermented pineapple drink called tepache. The brand newly launched three new flavors of its fizzy, fermented drinks: Hibiscus Citrus, Tropical and Pineapple Chili.
The canned drinks are naturally fermented with pineapples and they get their sweetness from turbinado sugar and flavor from Mexican-inspired spices. The slightly effervescent beverage is packed with gut-friendly probiotics and plenty of nutrients, making it an up-and-coming choice for consumers who want a clean alternative to something like soda.
At just 40 calories per can, the lightly carbonated drinks from De La Calle offer the advantages of being low in sugar, certified organic and free from gluten.