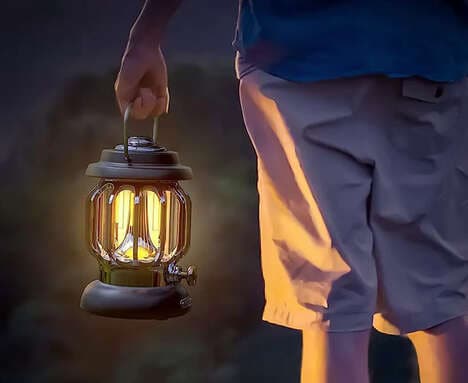 The LEACCO Camping Lantern is a durable piece of gear for avid campers or for emergency preparedness purposes to provide individuals with an old-fashioned way to maintain visibility after dark.
The lantern is constructed with retro equipment in mind to provide a nostalgic user experience and features LEDs within that give off a glowing, fireplace-inspired illumination. The device will provide light on a 360-degree manner that shines through the crystalline casing to help brighten up a space or even light your way in the dark.
The LEACCO Camping Lantern has a built-in battery that's rated for up to 130-hours on the lowest setting, while the highest will offer eight-hours of light. The lantern features an IPX4 rating for water resistance.