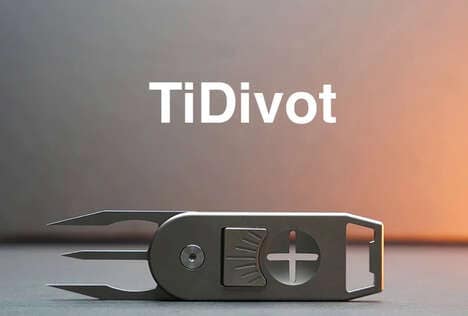 The 'TiDivot' golf divot tool has been created by DivotKings as a beautiful piece of equipment for avid golfers or sports enthusiasts alike to help them enjoy a multitude of functions in one unified device.
The tool is crafted out of titanium to give it a solid construction that fits right in the hand, while also having it look like a designer accessory when not in use. The tool can be used for fixing divots on the green, opening bottles, marking ball location, helping with golf ball alignment, cleaning grooves and even holding a cigar.
The 'TiDivot' golf divot tool is backed by a lifetime warranty and, while targeted towards use on the green, is great for everyday use with small tasks.