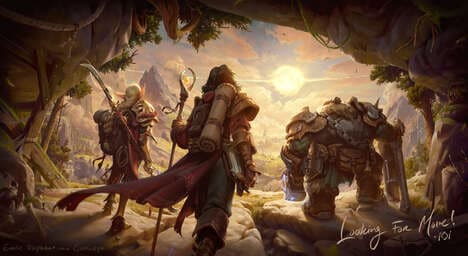 IO Interactive, the game developer behind the popular single-player 'Hitman' series, has revealed its plans for a new IP currently called 'Project Fantasy.' This is an online fantasy RPG that will take players to a new world of magic and adventure.
Project Fantasy is still in early development, but IO Interactive has shared some concept art and details on its official website. The game will feature a rich and immersive world with diverse environments, cultures, and creatures. Players will be able to create their own characters and explore the world with friends or solo.
Project Fantasy is a big departure from IO Interactive's previous games, which focused on stealth and assassination. The studio says that it wants to expand its creativity, capabilities and identity with this new project. It also says that it will continue to support Hitman 3 and James Bond 007, two other IPs that it is working on.
Project Fantasy does not have a release date or platform yet, but IO Interactive says that it will share more information in the future.
Image Credit: IO Interactive