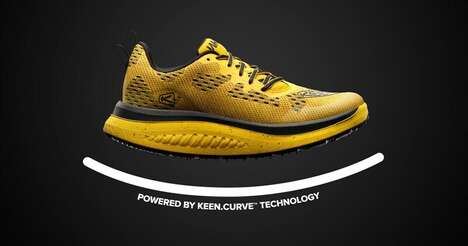 The KEEN WK400 is the newest walking shoe by the family-owned maker of original hybrid footwear for outdoor work and play, and it features all-new, patent-pending KEEN.CURVE Technology. This new footwear design is said to have been created "specifically to make walking more enjoyable and fun," and it acknowledges that more people are walking than ever and experiencing the benefits of this activity.
Four years ago, KEEN's Global Product Innovation Creative Director, Rory Fuerst Jr., experienced a traumatic skiing accident that left him unable to walk for months. During his recovery, he rediscovered the joy of walking and began appreciating it as more than just a way to get around.
This new shoe differentiates itself from running shoes and it includes constant curve geometry, underfoot plate technology and a high-energy midsole to create comfortable forward momentum.