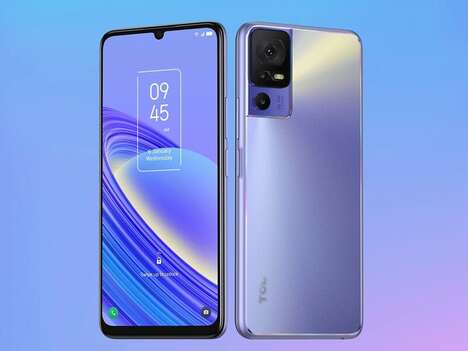 The TCL 40 Series NXTVISION smartphones are a series of mobile solutions perfect for consumers to incorporate into their technology collection as a way to enjoy the latest features in a price-conscious way.
The smartphones include the TCL 40 R 5G, the TCL 40 SE and the TCL 408, which all feature the aforementioned NXTVISION display technology to offer an immersive visual experience. The smartphones are all equipped with a 5,000mAh battery or larger, which will provide ample usage time for users to enjoy.
The TCL 40 Series NXTVISION smartphones are equipped with artificial intelligence (AI)-powered cameras to further support photography needs. The devices are priced starting at $115 to position them competitively against the competition and catch the attention of cost-conscious consumers.