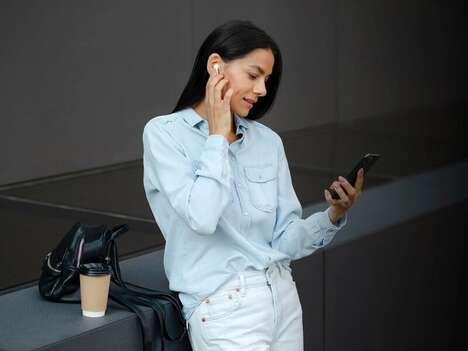 The TCL MOVEAUDIO Air earbuds are a lightweight mobile technology product created with performance and accessibility in mind to help users access premium experiences from anywhere.
The earbuds feature powerful 10mm drivers along with a four-microphone array to easily deliver exceptional audio performance, while also broadcasting clear audio when on calls. The headphones have three EQ modes to choose from for an added touch of customization and weigh in at just 4.4-grams to give them a lightweight feel suitable for any lifestyle.
The TCL MOVEAUDIO Air earbuds will help to filter out the background noise that could disrupt the listening experience and are rated to provide a total of 32-hours of listening time with the accompanying charging case. Users only need to tap the earbuds to cycle through the various EQ mode settings for intuitive functionality.