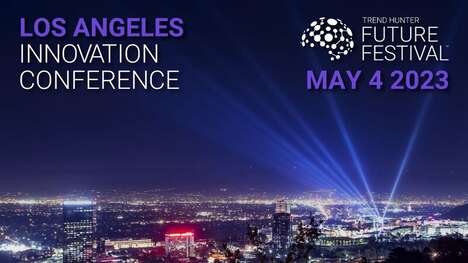 Trend Hunter's
Los Angeles Innovation Conference
is coming back this year through May 4-5 to give attendees another chance to hear compelling keynotes on topics like work culture, retail innovation, and the future of technology. The program examines new trends that will impact our lives for years to come under the direction of Trend Hunter's team of futurists, led by CEO and New York Times bestselling author Jeremy Gutsche.
Attendees will experience 2 days of innovative content and team workshops modeled after Trend Hunter's previous experience with Fortune 500 brands and NASA. Additionally, Jeremy will deliver his iconic 'Create the Future' keynote and an exclusive sample of Trend Hunter's 2023 Trend Report.
Spend a day with us at Future Festival Los Angeles, and you and your team will go home with a comprehensive plan to boost your brand's innovation success.