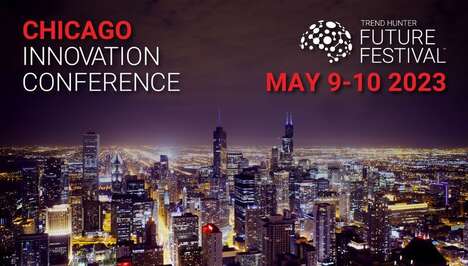 Explore the world of trends and consumer insights at Trend Hunter's
2023 Chicago Innovation Conference
. This 2-day event equips you with an innovation toolkit to accelerate your business growth, enabling you to navigate the significant shifts on the horizon. Gain clarity about the direction of the future by delving into fresh, data-driven insights developed from Future Festival, which is widely regarded as the top innovation conference.
To build a solid foundation of knowledge, learn from our trend-based keynotes delivered by Trend Hunter's Futurists. These keynotes will help you lead your industry toward your next post-pandemic opportunity.
At the event, attendees can experience how industry trends may be broken down with Trend Hunter's 18 Megatrends or forecast the future with Jeremy Gutsche's 'Create the Future' keynote. Guests will also get to collaborate in team workshops modeled after Trend Hunter's work with Fortune 500 brands and companies like NASA.