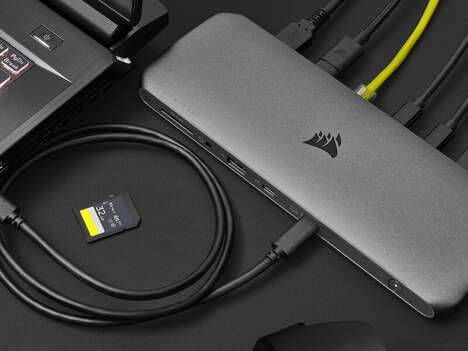 The CORSAIR TBT200 Thunderbolt 4 Dock is a supplemental peripheral for tech professionals alike to incorporate into their collection as a way to prioritize ease of access to essential devices.
The device will transform a singular Thunderbolt 4 port into a powerhouse for connectivity by offering access to a USB-A port, two USB-C ports, a 3.5mm headphone jack, an SD card slot and much more. The hub will work with your choice of system including Mac, PC or Chromebook, and delivers exceptional charging and connectivity capabilities for users of all kinds.
The CORSAIR TBT200 Thunderbolt 4 Dock features a total of 10 ports and easily handles data as well as power to make it a must-have for roving professionals.