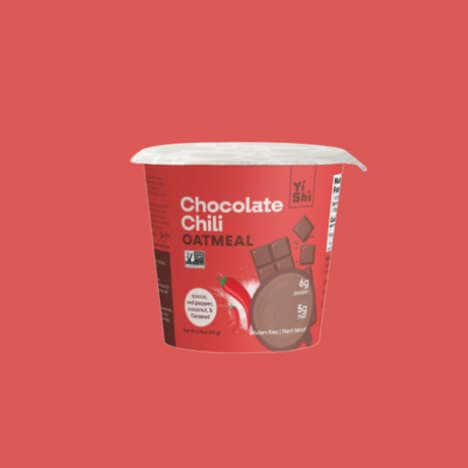 Consumers are eating more hot and spicy foods in general and all products across all categories are being infused with heat—including oatmeal, which got a flavorful makeover thanks to Yishi. The Asian-inspired oatmeal brand created Chocolate Chili Oatmeal is a refreshingly different take on single-serve oatmeal, plus it's Non-GMO Project Verified.
With "Yishi" meaning "ritual" in Chinese, the company is all about celebrating unexpected blends and spicy-sweet combinations, as exemplified by this product.
Yishi will have a presence at the upcoming Natural Foods Expo West, and attendees will get a first-hand look at what sets the brand's oatmeals apart. The Chocolate Chili Oatmeal variety gets its flavor from a blend of cocoa, red pepper, coconut and flaxseed, and it shares the benefits of protein and fiber in a plant-based, gluten-free format.