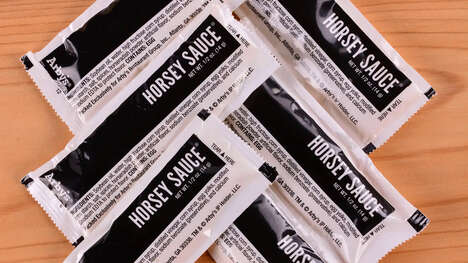 The famous Arby's 'Horsey Sauce' is the newest QSR-backed menu item being added to nationwide grocery stores. Both the 'Arby's Sauce' and 'Horsey Sauce' have been made available by Arby's at a few major grocery store chains. Furthermore, new crinkle-cut fries from the restaurant are included in the freezer area as a part of the release.
The 'Horsey Sauce,' intended to go with your at-home burger and sandwich creations, incorporates horseradish to provide the ideal spicy taste profile for beef. Additionally, the 'Arby's Sauce,' which is described as "[a] sweet and tangy sauce with hints of vinegar, garlic and onion," is the perfect sauce for sandwiches that already have a lot of flavors.
Interest parties can purchase the Arby's grocery items at Walmart, Kroger, and Albertsons.
Image Credit: Tony Savino, Shutterstock