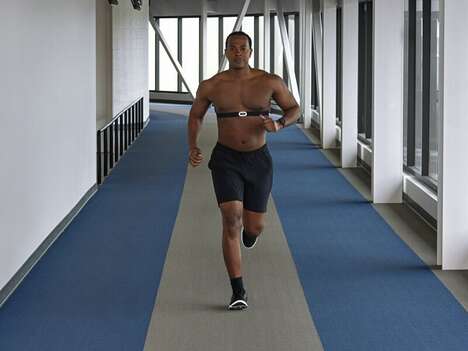 The Garmin HRM-Pro Plus heart rate strap is an advanced wearable technology solution for runners to incorporate into their setup as a way to capture ample data related to their performance.
The device works by being positioned onto the chest where it will go to work capturing heart rate data along with distance and pace. This data is relayed to the user's device over BLE and ANT+ connections to work seamlessly with a compatible Garmin smartwatch.
The Garmin HRM-Pro Plus heart rate strap works effectively for indoor track and treadmill training, while compatibility with the Tacx Training app and other fitness equipment further enhances capabilities. The device will provide ample insight into cadence, stride, ground contact time and more.