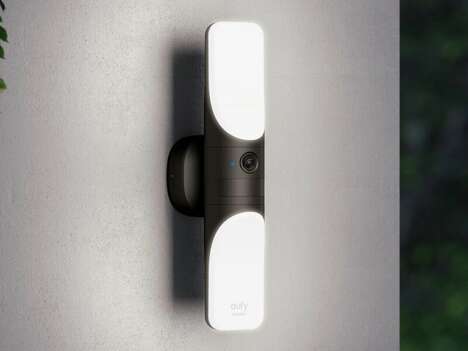 The eufy S100 Wired Wall Light Cam is a multipurpose fixture for placement in exterior spaces around a home to provide inhabitants with enhanced peace of mind when it comes to security.
The light fixture maintains a wall-mounted form that's simple and modern with a set of LEDs that provide up to 1,200-lumens of brightness. The light can be set to one of about a million different colors to create the mood of your choosing. The unit has a camera lens built into the middle section to capture footage at 2K HD resolution to easily make out details even after dark.
The eufy S100 Wired Wall Light Cam can be set to activate automatically according to motion, a schedule or even a voice assistant.