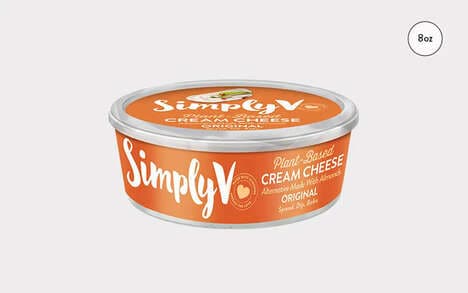 Franklin Foods' new brand SimplyV is entering the American market with the introduction of its delectable plant-based cream cheese.
Franklin Foods has repositioned SimplyV to be a prominent European plant-based cheese brand for the US market. Almonds are used to make the new vegan cream cheese, which has the same texture and flavor as dairy cream cheese but has no animal products. Over the past five years, SimplyV has become a household name in Europe with its plant-based cream cheese products. The product is incredibly creamy and smooth, making it ideal for spreading over crackers, bagels, muffins, and celery sticks.
"SimplyV was created to taste just as great on its own as in a recipe. From neighborhood bagel shops to large scale bakeries and restaurants, we want to bring the best-tasting creations to consumers at home, on the go and dining out," said SimplyV's Head Consulting Chef, Erich Chieca.
Image Credit: SimplyV