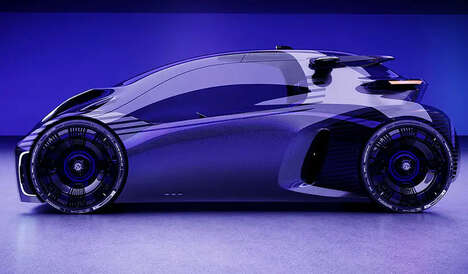 The conceptual 'MG MAZE' vehicle has been designed by SAIC Design as a transportation solution that's ready to provide passengers with a video game-inspired experience as soon as they take a seat in the cabin.
The vehicle features a sofa-inspired set of seats within along with a controller and immersive display, which are all meant to emulate the experience of playing a game from the comfort of a living room. Drivers are capable of traversing city streets with the help of a 3D map that's displayed towards them via the panoramic shell, which also offers mission information and the status of their avatar.
The conceptual 'MG MAZE' vehicle imagines the gamification of transportation in response to the increasing popularity of video games to help drivers enjoy a more entertaining experience on the roadways of the future.