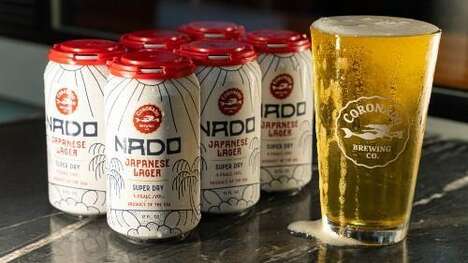 The craft brewer Coronado Brewing Co. is gearing up for spring with the release of its new Nado Japanese Lager and its Surf Break Series of IPAs.
Coronado Brewing Co.'s Nado Japanese Lager is already available from the company's in-house brewery, but soon it will be available for purchase at other retailers as well. This unique beer is brewed with jasmine rice and Hallertau Mittlefruh hops. As the brand explains, "Nado is an impeccably drinkable lager with a super dry, crisp finish."
In addition to giving its Nado Japanese Lager a wider release, the brewery will also be selling Surf Break Series in four-packs of 16-ounce cans. This multi-pack includes the brand's Rocky Point, Cloudbreak, and Fossil Beach IPAs, and will be available as of this April.
Image Credit: Coronado Brewing Co.