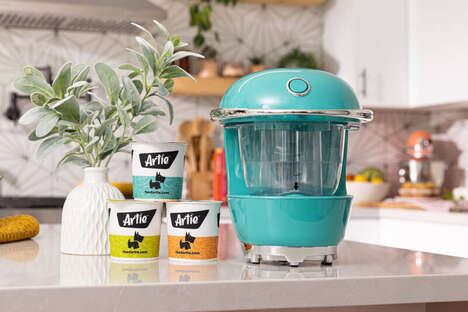 Artie's pre-portioned meals for dogs are ready to be prepared at home using the company's countertop appliance, ensuring that pets and their owners can appreciate the benefits of healthy and convenient meals cooked at home.
With the press of a button, artisanal-inspired meals for dogs can be made, and the recipes are developed by board-certified veterinary nutritionists. With a blend of freeze-dried meat, fruits, veggies and grains, Artie packs meals into recyclable shelf-stable cups. When it's time for a meal to be made, consumers can add the cup's contents to Artie's countertop appliance so that the food can be gently cooked with a combination of steam and hot water.
Recently, Artie was chosen as a winner of Purina's Pet Care Innovation Prize. As part of Purina's PCIP, Artie will compete alongside four other winners during Global Pet Expo 2023.