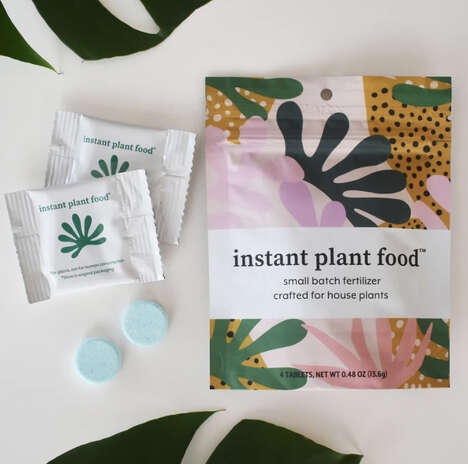 Instant™ Plant Care is a business based in San Diego, California that aims to improve the life of houseplants with special self-dissolving fertilizer tablets. The brand has produced a special patented delivery mechanism that "transforms chemical and biological water-based products into a compact, lightweight, waterless concentrate to improve plant health."
The product—aptly named Instant™ Plant Food—claims to revitalize and nourish plants to ensure optimal growth throughout all seasons, improving water use, and increasing the plant's ability to fight off diseases, pests, and even water stress. The self-dissolving product is vegan and cruelty-free, as well.
In addition to its efficient fertilizer tablets, Instant™ Plant Care also emphasizes the need for sustainability. The brand is part of the 1% for the Planet Club and is a "climate partner" with We Are Neutral.
Image Credit: Instant™ Plant Care