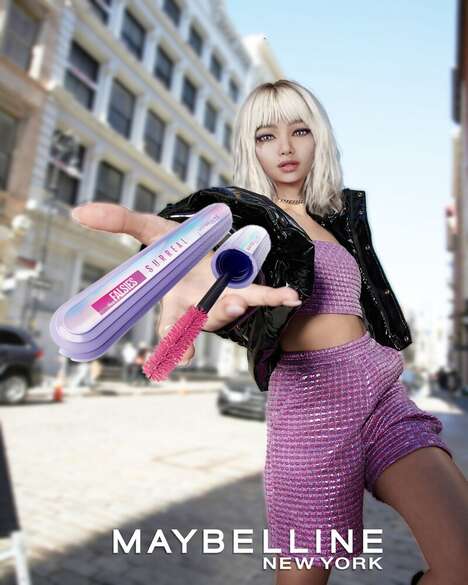 There's a new Maybelline mascara on the market and it is being introduced to the world by Maybelline global ambassador Gigi Hadid and the beauty brand's first-ever avatar, May. As the brand describes, this is "a product so surreal, only an avatar can bring it to life."
This phygital beauty campaign highlights the best features of the mascara, which offers up to 24 hours of wear and hybrid long and short fiber technology. The formula applies with a helix brush with long twisted bristles, and it delivers dramatic results by boosting volume and creating the look of up to 36% visibly longer lashes.
Beyond the launch of the Falsies Surreal Extensions Mascara, May will play a role in the release of virtual products and services, metaverse activations and more campaigns to come.