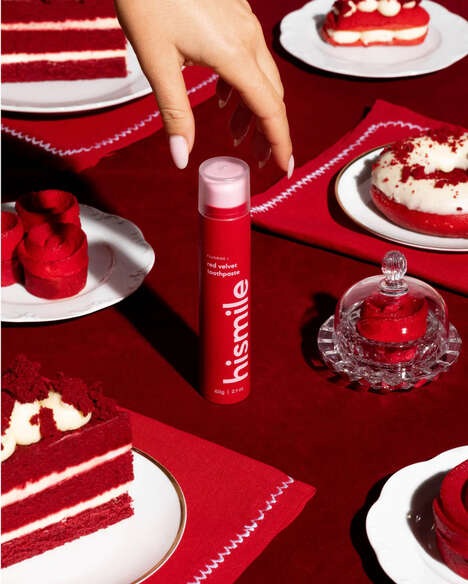 Cooling mint or warming cinnamon flavors are no longer the only options when it comes to toothpaste and Hismile offers a range of dessert-inspired options, including Red Velvet Toothpaste. This dessert-like toothpaste is ready to be enjoyed as a sweet treat for the senses first thing in the morning, and it delivers freshness and flavor, plus fluoride in its formula for long-lasting oral health benefits.
Although red velvet cake is a one-in-a-while indulgence, this Red Velvet Toothpaste is ready to be used daily thanks to its clean, high-quality ingredients and guilt-free formula.
Hismile's Red Velvet Toothpaste is just one of the unique flavors offered by the brand. Those who want a refreshingly different, dessert-like alternative to mint also have options like Mango Sorbet and Coconut Whip.