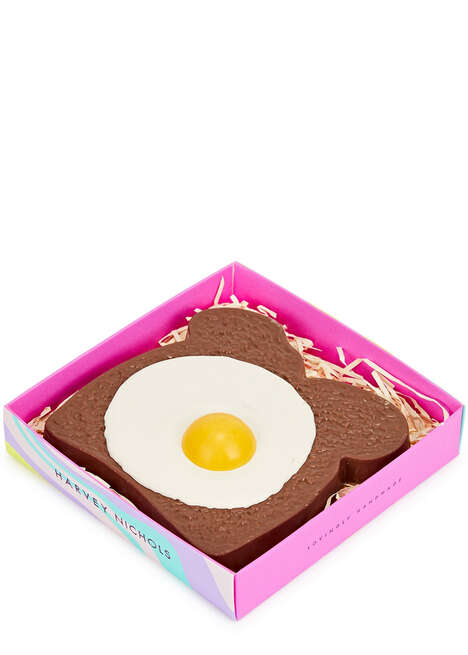 Chocolate eggs are an Easter staple and this year, Harvey Nichols is serving up a different kind of treat with the Let's Toast Sourdough & Sea Salt Milk Chocolate Toast with White Chocolate Fried Egg.
This reinvented version of a traditional chocolate egg is ready tobe enjoyed as if cracked, fried and served upon brown toast. With sourdough crumbs and sea salt, the treat is well-balanced with salty and sweet tastes, and it promises to appeal to fans of milk and white chocolate alike.
This take on "eggs on toast like you've never had before" is a handcrafted treat that's decorated by artisanal chocolatiers in Somerset. The fresh take on a signature British breakfast offers a realistic, decadent take on the first meal of the day.