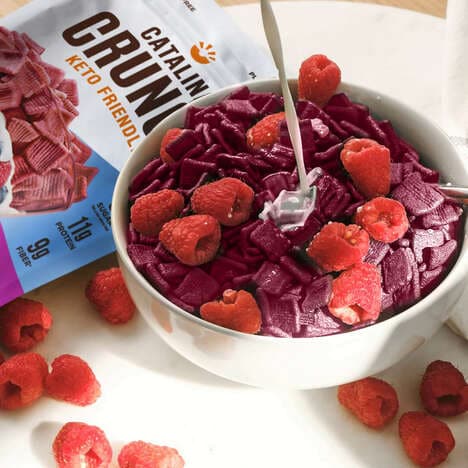 Catalina Snacks, Inc. has just expanded its range of better-for-you snacks to include two new seasonal offerings: the Lemon Crème Sandwich Cookies and the Triple Berry Blast Cereal.
A perfect way to usher in the spring season, both of the new offerings feature sweet springtime flavors. The new Lemon Crème Sandwich Cookies consists of a slightly tart, slightly sweet lemon crème sandwiched between two buttery biscuits. There is only one gram of sugar per cookie and five net carbs per serving, making the snack keto-friendly.
On the other hand, the new Triple Berry Blast Cereal is a crunchy gluten-free cereal that's "bursting with juicy notes of strawberry, raspberry, and blueberry (minus the sugar and carbs, of course!)." The cereal is also keto-friendly, as well as high in protein and fiber.
Image Credit: Catalina Crunch