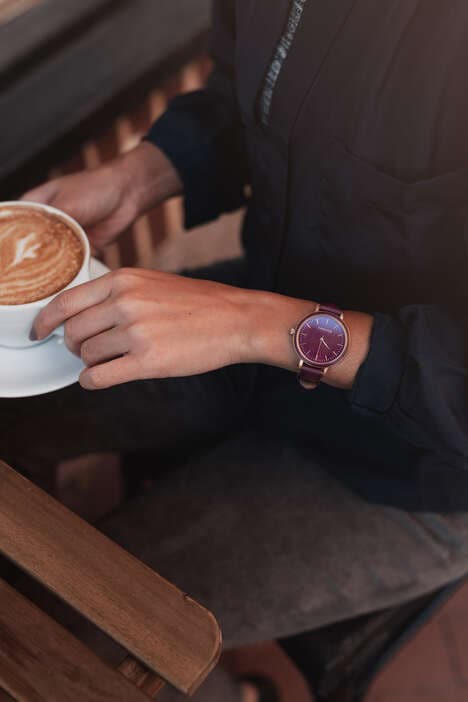 Woodstone handcrafted watches offer more than just a stylish addition to your wardrobe. These watches are a reminder to stay present in time and nature, with each unique pattern handcrafted from sustainable materials. The Swiss-made movements ensure that the watches are not only beautiful but also functional and reliable.
Woodstone is committed to sustainability and ethical design, partnering with Trees for the Future to provide agroforestry training and resources to underprivileged farming communities. With every watch purchase, a tree is donated in the customer's name, making a positive impact on the environment and the lives of others. To date, Woodstone has planted over 46,000 fruit trees, providing sustainable income to people in developing countries.
In addition to watches, Woodstone plans to expand its range of ethical accessories, including bracelets, necklaces, and keychains. Choose Woodstone for a stylish accessory that also supports sustainable living and positive impact on communities.
Image Credit: Woodstone