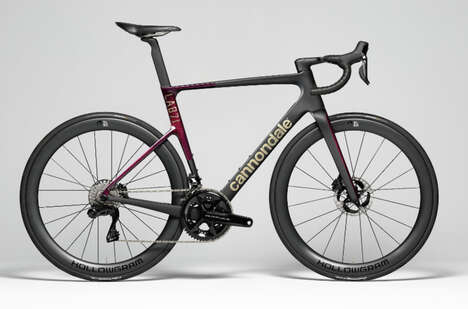 The SuperSix EVO is a high-performance road racing bike with advanced carbon construction, aerodynamic design, and exceptional handling. It is available in three different levels of carbon construction: Carbon, Hi-MOD, and Series 0. The bike features a Delta Steerer tube design that allows for seamless cable integration, reducing drag, and improving the bike's overall sleekness. It also has comfortable clearance for 30mm wide tires with ample space on either side, providing riders with the freedom to choose between more comfort and control or lightweight responsiveness.
The SuperSix EVO's cockpit is designed in partnership with the renowned design team, MOMODesign, to offer exceptional aerodynamics and comfortable control. The Hollowgram R-SL 50 wheelset is one of the fastest all-around race wheelsets in the world, featuring a 50mm deep, super low-drag rim, bladed spokes, and DT-Swiss 240 EXP rear hub internals. The bike is also compatible with Cannondale's SmartSense system, allowing riders to stay visible and aware of their surroundings with onboard lights and a rear-facing radar system.
The SuperSix EVO is a high-performance machine built to make riders faster everywhere, featuring a refined, neutral racing geometry, and fine-tuned engineering that delivers handling that is intuitive and controllable. Its exceptional aerodynamics and comfortable control make it an ideal choice for competitive road racers and serious cycling enthusiasts.
Image Credit: Cannondale