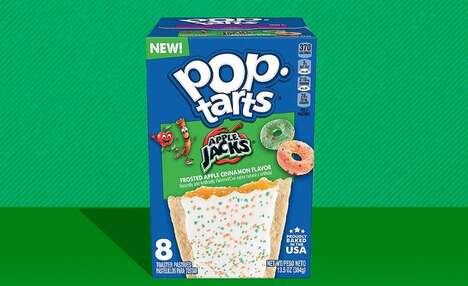 The Apple Jacks Pop-Tarts are the latest flavored breakfast pastry from Kellogg's that promises to provide an alternative way for avid fans of the namesake cereal to enjoy.
The pastry features the signature golden crust that's packed with an Apple Jacks-flavored pastry and topped with a frosting. The frosting is accented by orange and green sprinkles to further drive home the Apple Jacks-themed nature of the pastry. The product is crafted in the US and is set to start hitting store shelves in March before a wider, nationwide launch in April.
Senior Director of Marketing Heidi Ray commented on the Apple Jacks Pop-Tarts saying, "With over 50% of Apple Jacks households also purchasing Pop-Tarts, we believe this new flavor will bring families the best of both into one crazy good offering."
Image Credit: Kellogg Co.